Getting Your Book Ready for Publishing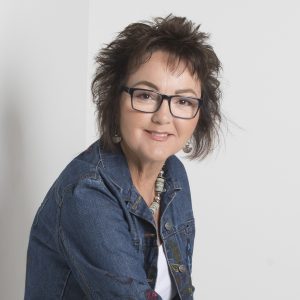 There is a lot of freedom and control in self-publishing; however, it is a steep learning curve for many authors. I work with "indie" authors and the self-publishing process, and I am happy to coach you through it or do it for you.
A few Considerations
The amount of proofreading and the number of necessary edits depend on what you bring to the editor. Go over your book several times to catch whatever mistakes you can. Read it aloud. Take notes when you are uncertain about a grammatical rule.
If there are photographs, quotes, lyrics, and excerpts, make sure that you have all the information to make proper citations. These and other works may require permission or releases for use in your book.
Do you have so many characters that the reader might be confused?
If so, an alphabetical index of characters is helpful. If the readers have to work too hard to remember a character, you run the risk of losing their attention.
Give thought to how you want the book to look.
This is an important part of the package and one of the ways that you convey your style. Which fonts do you like? There are certain fonts commonly used for each genre, especially on the cover. If the book cover has a font that is not familiar to the reader of that genre, he or she may walk away.
What type of flourish (if any) would you like at the end of each chapter? How do you want your scene changes to be indicated? In the case of printed books and PDFs, how do you want the top of the page (header) to look? Pick up several books you have enjoyed, and get ideas from the choices those authors have made.
Interior fonts are important too. You want to consider the reader's experience. Fonts must be easy to read, not too big or too small. When formatting a book for print, I like it to look beautiful with interesting font styles for the chapter headings as well as the headers and footers. The same applies to formatting a PDF e-book. A PDF is a fixed document, so it does not move, and it can be read on any device. This means you have more freedom with decorative fonts and setting your style.
When creating an e-book such as an ePUB or MOBI file (that is used for Kindle), you want to keep the style very simple. E-books are fluid and the reader may want to change the font or its size for the ultimate reading experience. In this case, the simpler the better. That way the book looks good in all formats.
International Standard Book Number (ISBN)
This identifies your book and how it is published. With companies such as CreateSpace, Amazon's self-publishing company, you can choose to get a free ISBN. However, that book may only be printed through CreateSpace. This may not be a problem; many authors choose this route. If you want more freedom, you may buy your own ISBN number(s). They are available individually or in a package of ten, which is considerably cheaper and a good idea if you are planning a series or writing several books or plays.
Copyright
When registering the copyright, there are many details to consider. Although I am not a copyright attorney and therefore may not advise you on copyright issues, I can walk you through it, so you have a better understanding of the process.
These are some of the steps in preparing a book for publication.
Please contact me if you have any questions.