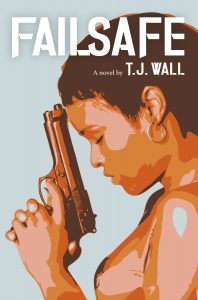 Dear Raven, As Failsafe's globetrotting editor and publisher, even superlatives of gratitude may not suffice to describe your effort. So I will just say this: you're a talented, patient project manager with exquisite taste in words. If people think Failsafe is a good book, that's probably your fault.
T.J. Wall
(Amazon | Author Web Site)
---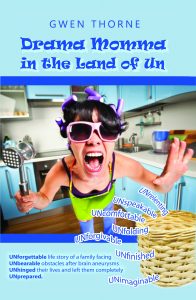 Thank you to my editor, Raven Dodd, who patiently guided me through the tedious book birthing process.
 Gwen Thorne
---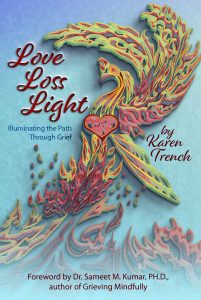 Thank you, Raven Dodd for your passion for fonts and formatting. This passion translated into a beautiful interior layout and design.
Karen Trench
---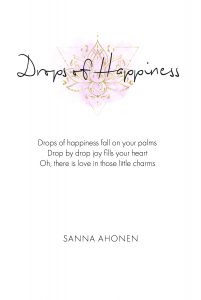 Raven's support and encouragement were superb, and she helped me build confidence in my work as well as doing an excellent job in the editing and layout of my book. She is a true professional with a big heart!
Sanna Ahonen
---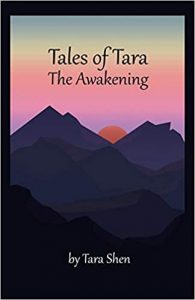 Raven met me exactly where I was with my project and gently guided me to completion of my first book Tales of Tara The Awakening. I felt reassured from the beginning working with Raven, as she fully embraced my story. Her editing and proofreading were extraordinary, as her suggestions manifested into the final manuscript that received these comments from reviewers, publishers and literary agents:
"you were able to maintain the consistency and accuracy of your story and not all authors can do that, thus they commend your writing skills" Mulberry Books
"an extraordinary and deftly crafted memoir that will prove to be a unique addition to both community and academic library collections."  Midwest Book Review
Thank you, Raven!
Tara Shen
---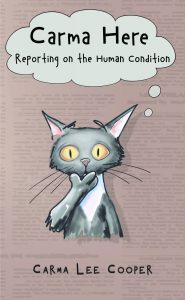 Raven has been my friend for over 30 years. So, I knew she was an editor, but I never dreamed that I would need her services. I was wrong. My cat Carma has been posting on Facebook for years—about her life with me and humans in general. Many readers told me I should publish her stories.
A lightbulb went off, and I spoke to Raven. She got busy and handled everything!  She knows all and does all with professionalism and organizational skills that are dizzying.  She even set up the pages with the drawings placed appropriately and showed me different fonts to choose from. I'm amazed. All the publishing is being handled too.
I highly recommend Raven for any book project you may have even if it's just a vague collection of ideas. She'll turn it into something to be proud of and even sell on Amazon! Thank you, my dear friend.
Barbara Cooper and Carma Lee Cooper—cat commentator in residence. 
(Coming Soon To Amazon)
---
To Raven. Thank you for turning my words into a real book.

Mara Anna Coomes
(Amazon)
---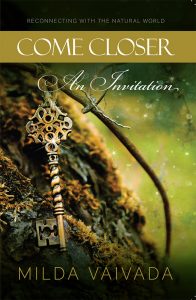 COME CLOSER would not have given birth without the unwavering guidance and generous support of my editor and coach Raven Lamoreux-Dodd who acted as a midwife during the long process of bringing forth a new creation.
Milda Vaivada
(Amazon)
---
To my editor Raven Dodd, Preserving the Author's Voice, for blending my rambling stories into a cohesive book for your enjoyment, an event requiring all her skills and experience.
J. Rex Sims
(Amazon )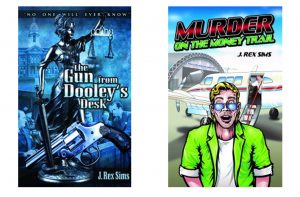 ---
A special thanks to Raven Dodd for her expertise in the process of editing and publishing.

Carmen Topper
(Amazon)

Winner: 2018 Gold Medal award from the Florida Authors & Publishers Association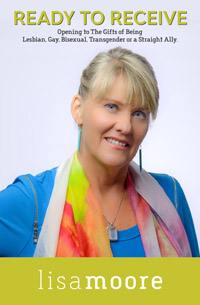 My journey for writing my book began 10 years ago. I could never get it even close to completion until I made a wise choice to work with Raven. I needed to get my book completed within a four-month time frame as a registration gift for a summit I was producing. I knew I didn't have the skill set or passion to complete it on my own, so I hired Raven. She presented me with a well broken down proposal of a few different options. I decided that I really needed her as my coach and editor as she assured me we would get this book completed in my timeline.
It truly was the best decision I ever could have made to invest in myself. I know to the depth of my soul, if it weren't for Raven's love, support and amazing expertise, I would not have a completed book today. She was devoted and dedicated as if it was her own book, and during my emotional highs and lows, we had a great time working together. She truly was my angel, assisting me in more ways than I ever could have imagined. I am incredibly grateful! Thank you Raven!
Lisa Moore | www.lisamoorelgbt.com
---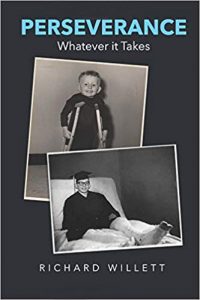 Raven Dodd has been working with me to produce a series of books that I started on in 1998. In all that time, I struggled to get one book written. Raven managed in four months to guide me through the process of completing my first book. I highly recommend Raven as an editor and coach in preparing your book for publication. I commend her for her skills in making my book an enjoyable read and successfully coaching me through the arduous experience of writing.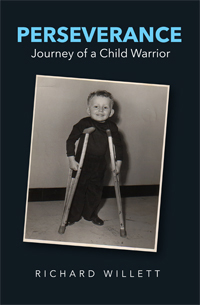 Raven, you got an excellent compliment last night. One of my friends just finished the book, and she said she could hear me talking as she read the book. You do preserve the writer's voice. Everyone has said you did an outstanding job. I knew it! Thank you, Raven.
Richard Willett | Richard Willett on Facebook
(Amazon)
---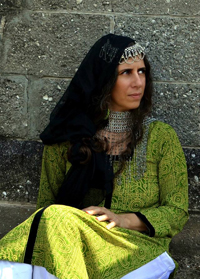 My love of literature and poetry has deep ancestral roots, as my grandfather and my mother were both extraordinary storytellers. I have been writing for my entire life, making up stories in my head and telling them to my dolls and imaginary friends before I could write. Even with the support of a mother who is a retired English teacher and whose master's degree is in English Literature, as well as many educated friends and loved ones, several of whom were willing to edit my work, I could never find the right match. When I first intersected with Raven, I was certain that she was the one. As I read the results of her editing work with my tedious writing project, I understood with absolute confidence that she was everything I had prayed for in an editor.
Raven truly preserved my voice as well as my style while quite thoroughly improving every bit of grammar, sentence structuring and language issues that laced every passage. She not only retained the soul of my work but also majestically enhanced it with her supreme editing wizardry. I look forward to completing my first project with her and continuing to work with her on many to come. She is a Godsend in my life, for whom I am infinitely grateful.
Francesca Simonelli | www.MissionAwaken.com
---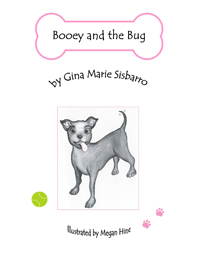 All my life, I have prided myself on being creative. I've got a million ideas for the next book, the next play, the next short story; however one major problem, I'm not a technical writer. My fingers fly over the key board without concern to dot my "I's" and cross my "T's".  In addition, my grammar can be atrocious. It comes from growing up in Jersey where we have our own language. By the grace of God, I was referred to Raven through my women's network group: WNOCC. I placed the phone call and the result is a published children's book entitled Booey and the Bug. I have a play edited, formatted, copyrighted and ready to go out to a publishing company and the latest project is the edited second edition of my first book, Finally Found. Her next project is editing and formatting my plays.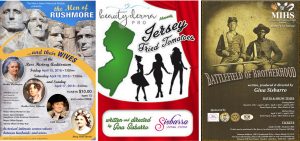 I don't know where I would be in the world of publishing if it weren't for Raven. Not only does she put the polish on and make those corrections that our untrained eyes don't see, she truly works on your concept. She gets inside of your head and thoroughly into your book. The bottom line is you don't lose who you are as a writer whether you are a veteran or rookie writer. Ah yes, I hit on another important aspect of Raven's character. You are not considered a rookie; you are her client and she works with the intensity to present your work in the most professional, artistic, and creative light!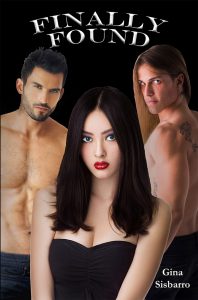 I highly recommend Raven as your choice as editor, creative advisor and publisher. It is a no brainer. She eliminates the stress and frustration of dealing with publishing houses. You can keep writing while she takes care of the technical end of things. So what are you waiting for … sign Raven on now so she can get to work and you can get back to your keyboard!
Gina Sisbarro | gina@marcoofficesupply.com
(Amazon)
---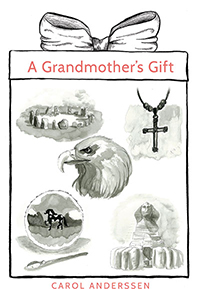 Raven is amazing. My book would never have been published as easily. She didn't take over; she enhanced my words and thoughts. She always made sure it was my voice and listened to what I wanted. She made the whole process stress free. Raven kept me informed on every detail and always asked my opinion. She will be at my side on any future books that I write. I am so grateful to her for helping me in my first writing endeavor. She not only has the knowledge and wisdom, she has the patience to work with creative individuals.
Carol Anderssen | susik513@yahoo.com
(Amazon)
---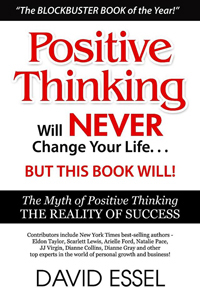 We would highly recommend Raven's work in the world of editing and proofreading. She did an amazingly detailed and time-sensitive job for us with our most recent, ninth book. A true professional every step of the way. We are blessed to have her as part of this exciting project.
David Essel | www.davidessel.com
(Amazon)
---
Somewhere I read: When you make a commitment, the universe conspires to make it happen. The universe brought me this wonderful person named Raven Dodd. With her knowledge of writing and publishing (and patience), she has turned my story into a real novel. Thank you Raven!

Michael Calhoun Tucker | www.michaelcalhountucker.com
(Amazon)